Welcome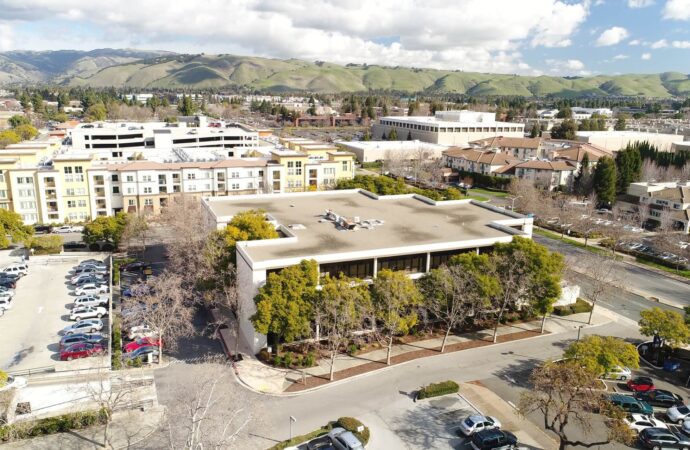 Wherever you are in the world, in any industry, you can rely on our national teams of experts to provide customized solutions to make your company simpler, faster, and more effective. We work with you to deliver independent services that can enable you to reduce your risk, streamline your operations, and help you to function in a more efficient manner.
ISO Pros in Fremont, California (CA) is one of the world's leading training, consulting, certification organizations. We are known as the regional standard for consistency and honesty. With qualified staff, we run a national network of many offices around the United States.
Some of our offerings include::
Perform audits: Our broad range of world-leading auditing services, for everything ISO and compliance with other regulations, enabling you to maintain your certification. This includes pre-assessment audits, compliance audits, and even virtual internal audits.
Training: Our national network is, staffed by competent and experienced professionals, allowing you to minimize costs, shorten time to market applicable to your quality management system (QMS).
Certification: We allow you to demonstrate that your services, products, systems or processes are consistent with either national or foreign standards and regulations or customer established requirements, through certification
ISO 45001
ISO 45001 is the latest universal standard for workplace health and safety, replacing OHSAS 18001. The standard helps to reduce occupational threats to enhance employee safety.
Getting ISO 45001 certified helps you to show that the company maintains a best-practice Occupational Health and Safety Compliance Program – reducing the risk of injuries and violations of regulations, as well as enhancing the organization's operational efficiency.
The standard surpasses other established health and safety guidelines as it has been produced by a group of workplace health and safety specialists. This takes into account other universal guidelines in this field such as OHSAS 18001, the ILO-OSH Standards of the International Labor Organization, numerous national requirements, and the international labor laws and conventions of the ILO. Which makes it one of the most important management systems used to date for health and safety.
The advantages of ISO 45001
Develop standards to ensure regulatory enforcement
ISO 45001 will help you establish organizational controls that take hazards and opportunities into consideration, as well as regulatory and other criteria
Increase awareness of health and safety
The OH&S management program allows companies to raise their employees understanding of occupational health and safety hazards, ensuring that staff have an active part to play in health and safety matters
Boost your reputation
Certifying to this standard acknowledges that you have reached an external benchmark and ensure you are heard by clients who are concerned with their social responsibility.
Reduce absenteeism
You should be able to support workers by properly handling H&S risks on the job, rising absenteeism, and attrition levels
ISO 9001
ISO 9001 was embraced by more than 1 million organizations globally and is used by businesses such as yours to constantly track, maintain, and increase the quality of their goods and services. The ISO 9001 standard is a powerful business management tool that provides the structure and guidelines you need to help you fulfill the needs and regulatory requirements of your customers consistently.
ISO Pros has given out many ISO 9001 certifications to customers who have attained excellence in management. ISO 9001 is the Gold Standard for a QMS, which was first issued in 1987 by the International Organization for Standardization ( ISO), and remains one of the most commonly used compliance methods worldwide.
ISO 9001 is intended to support companies in fulfilling the expectations of customers and other stakeholders by developing a structure to help maintain acceptable consistency in the delivery of products and/or services. This model incorporates a process approach that is focused on 7 principles of quality control, which include deep customer focus, top management engagement, and a commitment towards continual improvement.
The advantages of ISO 9001
An ISO 9001 QMS is structured to help streamline the processes, minimize errors, free up precious management resources, and enhance internal communication. Organizations that embrace this strategy benefit from improved staff productivity, strengthened customer satisfaction, and better sales.
In brief, you show that the company is customer-focused and dedicated to providing high-quality services by being ISO 9001 certified.
These are some of the main advantages of using the ISO 9001 standard:
Increased efficiency: You will reduce savings by adopting industry best practices and improving consistency.
Improved revenue: You will gain more tenders and contracts with the prestige of ISO 9001, and you can, therefore, attract more clients and receive more return sales through becoming more effective.
Better rates of customer satisfaction: You improve client trust in your abilities to offer goods and services by recognizing the expectations of your clients and learning from your mistakes.
ISO 14001
ISO 14001 establishes Environmental Management Systems (EMS) requirements. When you want to decrease waste disposal costs and demonstrate your dedication to environmental sustainability, you require ISO 14001 certification. Implementing this universal standard would also allow the company to conform with almost every other strict environmental law and legislation, and create confidence with customers and other stakeholders as well.
Our specialist advisors will provide you with all the feedback and recommendations you need to establish organizationally acceptable policies. ISO 14001 is the Universal Standard for an EMS. The International Organization for Standardisation (ISO) developed it to help businesses and other organizations improve their impact on the environment.
Any company, of any size, may implement the ISO 14001 system in any sector and apply for the certification of its environmental management plan. This is what makes ISO 14001 one of the world's most commonly established standards. This model encourages organizations to set up an EMS that will help them minimize waste, increase resource productivity, and lower waste management costs.
The advantages of ISO 14001
Companies are under growing demand from customers, regulators, and policymakers to reduce their effect on the environment. Obtaining ISO 14001 approval is the clearest way to show the contribution,  the company is making toward this target. In addition to helping you fulfill your current regulatory requirements, our ISO 14001 experts will help your company plan for improvements to meet environmental regulations, rising expenses, and improve its reputation towards the environment.
Using a comprehensive environmental management system to streamline processes can help your business stand out from the competition which can result in increased revenues. What's more, with less waste, electricity, and water use our team at ISO Pros in Fremont, California (CA) consumers can help the business save money.
Below are a few benefits of using the ISO 14001 framework:
Identify cost savings, particularly in relation to capital, waste and energy management

Boost productivity and raising the effect on the atmosphere over the product life cycle

Boost your public identity and reputation, thus helping you attract new clients
ISO 13485
Compliance with statutory and regulatory requirements is most often a prerequisite for ISO certification for Medical Devices manufacturers pursuing entry into new markets. Many that wish to perform successfully and efficiently will always have a QMS properly developed, applied, improved, and maintained. Several suppliers are finding the benefits of working with a third-party auditing company to meet such compliance and QMS requirements. As your company satisfies the requirements to ISO 9001, ISO 13485, ISO 14971, or ISO 14001, your management framework will allow the organization to expand doors to untapped domestic and foreign market markets and profit from:
Promoting best practices
ISO and other requirements provide you with exposure to best practices that are internationally recognized in your sector. These are guidelines on anything from quality control to success in the sector, cyber protection, food safety, risk reduction, public health, medical device, and safety.
Helps you to become more productive
You will be able to specifically identify, document, and track your company processes while adhering to requirements. You will need to set deadlines and assess the success of the business.
Reduced advertising costs
The certification determines the integrity and dedication of the business to qualify. The job of describing the specifics and showing that your QMS is effective is made easier. It also requires less time to gain the interest and confidence of your prospective customers.
AS9100
The AS 9001 is a recognized standard designed specifically for Aerospace. It includes the requirements of the aviation, space, and defense industries. The standard is very similar to ISO 9001:2015 but adds more specific requirements to support products with a focus on Aerospace, customers, suppliers, and processes. The key purpose of the standard is to demonstrate the ability to consistently deliver customer-pleasing products and services and the relevant statutory and regulatory requirements. This aims to enhance customer satisfaction by effectively applying the system through processes for improving the system and ensuring customer conformity, as well as relevant statutory and regulatory requirements.
Most certified companies in the Aerospace sector will not do business with a company unless they are certified with AS9100. Indeed NASA, the U.S. Department of Defense and technology companies including Boeing and Lockheed Martin both need AS9100 certification from suppliers.
Additionally, AS9100 offers a global standard in the manufacture of aerospace products that the whole industry can agree with. The AS9100 meets many of the same ISO 9001 specifications.
Benefits of AS9100
Standardizes one audit authority and eliminates multiple evaluations in the aviation sector

Enhances your marketability on a global scale

Ensures the safety and reliability of products

AS 9100 strengthens the internal processes to maintain high-end quality and meet customer requirements

Implementing the AS9100 standard includes control of business processes with a view to increasing performance, quality improvement and profitability

Boost the balance sheet and return on investment
IATF 16949
When it comes to our cars, there are three things we all want: quality, safety, and reliability. IATF 1649:2016 sets the benchmark which helps ensure quality production by the automotive industry.
The International Organization for Standardization ( ISO) is actively finding ways to evaluate and implement modern principles in the quality control arena. In-car parts and components, the automobile industry uses universal requirements to guarantee the quality, safety, and reliability – this is where IATF 16949:2016 comes into action.
Since its initial development in 1999, ISO / TS 16949 has gradually evolved into an international standard to meet the automotive industry's continued expansion. The specification was overhauled in 2009 and published as IATF 16949:2016 by the International Automotive Task Force in 2016. The current model essentially removes existing models and had accredited vehicle manufacturers upgrading to the latest edition until September 14th, 2018.
Why IATF 16949:2016 is important
IATF 16949:2016 certification is a mandatory prerequisite for the sector. This is to ensure the alignment of global quality systems for the automotive industry. Nevertheless, it does not function independently but operates in collaboration with ISO 9001 to identify the criteria for companies within the automotive sector with a QMS.
CMMC
The Defense Department is introducing a modern standard in cybersecurity and its called the Cybersecurity Maturity Model Certification (CMMC) for military contractors. It is created to improve safety vulnerabilities in the defense industrial base, protect its supply chain as well as being based on the current NIST SP800-171.
CMMC is expected to improve the way to strengthen the implementation of DFARS thus supporting small companies to develop their cybersecurity and slow down the IT and R&D losses from criminals. This new requirement would include impartial, 3rd-party audits as well as including it as a requirement for every organization involved in the DoD industry. CMMC is now in its early phase of development, with five maturity thresholds planned.
DoD Contractors have to decide what level of CMMC they choose to get and enforce the appropriate controls. Contractors who have already implemented ISO 9001, NIST SP 800-171, ISO 20000-1, and ISO 27001 should comply with the new CMMC requirements by about 85-90 percent.
Several current certifiable cybersecurity and guideline frameworks are being evaluated to integrate best practices into the Cybersecurity Maturity Model Certification (CMMC) for the implementation of controls and processes. CMMC is dedicated to significant risk reduction against cyber threats.
ISO Pros can help DoD Contractors prepare for CMMC and are only a call away.
CMMI
CMMI is a valuable tool for many organizations, integrating software engineering and systems engineering into product engineering. CMMI encourages cooperation between systems engineering and software engineering while turning the emphasis on the final user and its processes. Additionally, CMMI provides for easier and more efficient patterns and assessment preparation
CMMI provides more detailed product life cycle coverage than other process-improvement products that are used on its own. For eg, CMMI 's engineering focus has surpassed that found in CMM Software. CMMI's process management importance has surpassed that found in SECM.
CMMI products incorporate many lessons learned during the development, maintenance, and utilization of the source models from which they were built. For eg, CMMI goods have solved some of the problems found in both the CMM Program and the SECM.
Organizations using the Software CMM that reached maturity levels 4 or 5 provided the SEI with information on their successes and difficulties. Using this information, CMMI developed more robust, high level best practices. CMMI solutions are thus better suited to companies' requirements at higher maturity levels.
CMMI provides an opportunity to eliminate the stovepipes and barriers that typically exist in different parts of an organization and that other process-improvement models typically do not address. The integration of practical product technical knowledge and validated process management techniques results in a range of well-integrated processes that can promote project management and enhance the cycle of development — and the subsequent goods.